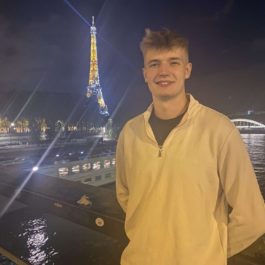 Sponsor:
Capgemini Engineering
University:
University of Nottingham
Degree Course:
MEng Electrical and Electronic Engineering
What appeals to you about Electronics?
I got into EEE because I enjoy solving challenging problems that are meaningful and have demonstrable impact. There are many potential career paths from a EEE degree and it gives you a wide skillset ranging from software to HV electrical systems to LV electronics, with a strong foundation in Maths and engineering principles.
Why did you want a scholarship with Capgemini Engineering?
Capgemini Engineering does critical work, particularly at the Bath office where we engineer High-Integrity software (software where it is vital – usually for safety reasons – that it does not fail). They appealed to me because, being a consultancy, they work in a wide array of important fields (e.g., Transport, Defence, Energy) and for a long list of notable clients. They are also software focussed, which enables me to get experience and insight into SWE, – adding to my overall skillset.
What type of work have you been involved with during your placement?
Since starting, I have been working on a project involving RESTful APIs and Language Servers, mainly using Java and Typescript – both languages that I was not too familiar with. This has been extremely useful as the project has been paced very well and I have become very confident with both languages, particularly Java, in a very short space of time without feeling out of my depth. My understanding of SWE is already much greater after just three months of working.
What are your interests outside of work?
In Bath there is always lots to do, and the office is ideally located in the centre of the city. I have taken up playing Badminton at a local club every week, and joined a Gym situated next to the office. There are also lots of places nearby to go walking, great pubs and restaurants in Bath, and good nightlife to be found nearby in Bristol. Since my placement started, I have been re-learning both French and Guitar in my spare time.
View other scholars profiles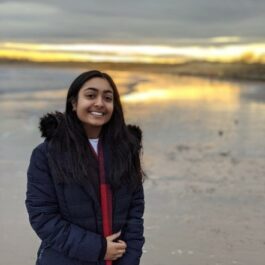 Kajol
Collins Aerospace
"Collins are at the forefront of developing the More Electric aircraft and have a huge global presence."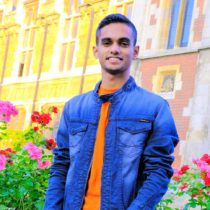 Abhishek
Qualcomm
"I was developing an existing verification system further for the machine learning developments added to Qualcomm's proprietary processor"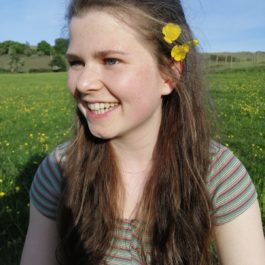 Abi
Graphcore
"During my placement I joined the Silicon team, where I was working to improve the silicon design flow with respect to clock domain crossing."