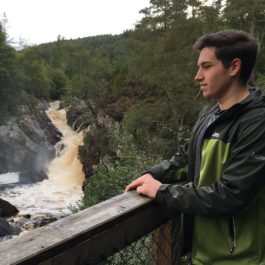 Sponsor:
Calnex Solutions
University:
University of Glasgow
Degree Course:
MEng Electronics and Electrical Engineering
What appeals to you about Electronics?
From an early age I've been fascinated by computers and technology and always wanted to know more – I wasn't content that the black box simply worked, I wanted to open it up and learn how. Choosing to pursue electronics has allowed me to keep learning more and more about the countless electronic devices we use every day, and to be involved in their design.
Why did you want a scholarship with Calnex?
When first reading about Calnex, I was inspired by how much they excel in their field, and the further I looked the more it felt like the kind of place I would really enjoy working. The breadth of the activities I could be undertaking, and the idea of being involved in all stages of the process of designing new equipment, rather than just one small section – a perk of being a part of a smaller company – was incredibly appealing. I also wanted to work on real engineering challenges, something that would be useful even after I left, and that's exactly what I could get at Calnex.
What type of work have you been involved with during your placement?
During my placement, I worked on a project to design new hardware for one of Calnex's products. Starting with a specification of what functionality the hardware would need to add to the instrument, I carried out initial investigations into how the design could be realised and interface with existing hardware, working through to design the architecture and capture the schematic for this new hardware. Being involved in a large portion of the design process, right from the inception of the project, granted me with a wealth of knowledge and experience and furthered my own design skills immensely.
What do you enjoy outside of work?
Outside of work and university, I enjoy weightlifting and both cooking and baking – a combination of interests I find balance each other out perfectly. More recently, since learning Python, I have found fun in my own little coding projects, which also help me keep my software skills sharp.
View other scholars profiles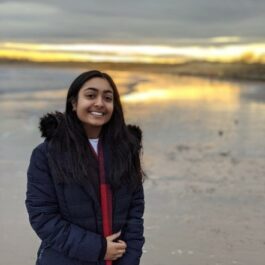 Kajol
Collins Aerospace
"Collins are at the forefront of developing the More Electric aircraft and have a huge global presence."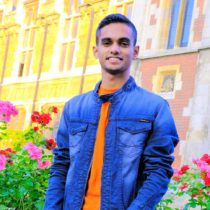 Abhishek
Qualcomm
"I was developing an existing verification system further for the machine learning developments added to Qualcomm's proprietary processor"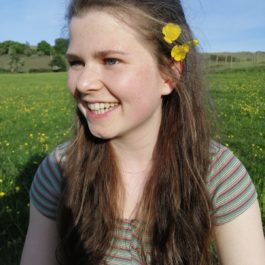 Abi
Graphcore
"During my placement I joined the Silicon team, where I was working to improve the silicon design flow with respect to clock domain crossing."