University:
University of Cambridge
Degree Course:
MEng Engineering
What appeals to you about Electronics?
Electronics is a growing industry with a diverse range of applications and many opportunities. This diversity is what appeals to and inspires me about electronics: In this era of technology, you can make a difference to the world, working on a wide range of projects over your career.
Why did you want a scholarship with MAC?
I applied and accepted the place at MAC for three reasons: the company works in communications, which fits well with my chosen subject area at university (information and electrical engineering), the proposed project was interesting and would help me develop a lot of useful skills, and finally MAC seemed like a lovely place to work.
The company has a lovely community feel and you are very well supported throughout your internship. I'm really happy that I accepted this opportunity.
What type work have you been involved with during your placement?
The work I was involved with at MAC was to create a flexible general purpose BCH decoder in VHDL. I was supported through learning the relevant information by my supervisor in my first week of work. To understand how to implement the decoder I used MATLAB to model the algorithm. This enabled me to compare the performance of my MATLAB decoder implementation to the built-in one. After this work I now feel competent using MATLAB for modelling, testing, statistical analysis and allowed tolerances. The main part of my work was then reimplementing the BCH decoder in VHDL, I was supported with this skill development by my colleagues. I enjoyed the internship thoroughly for both the work and the support the company gave me.
What are your interests outside of work?
Outside of engineering, I enjoy horse riding and dancing. I have danced a range of styles such as tap and ballet from the age of 5. I love being creative and have been sewing and crafting for many years. Since starting university, I have rowed as part of my college for the past 2 years.
View other scholars profiles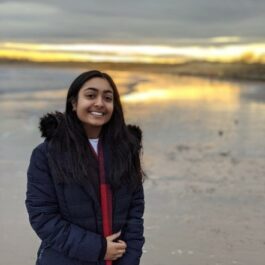 Kajol
Collins Aerospace
"Collins are at the forefront of developing the More Electric aircraft and have a huge global presence."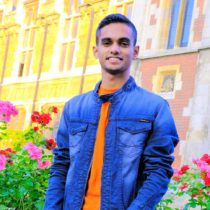 Abhishek
Qualcomm
"I was developing an existing verification system further for the machine learning developments added to Qualcomm's proprietary processor"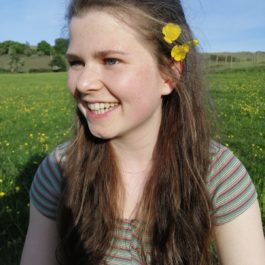 Abi
Graphcore
"During my placement I joined the Silicon team, where I was working to improve the silicon design flow with respect to clock domain crossing."