In2scienceUK gives young people from low-income backgrounds the opportunity to gain essential insights into STEM careers with dedicated professional mentors.
Introducing In2scienceUK
Since 2011, In2scienceUK has provided thousands of young people with the experience, skills, and confidence they need to reach their potential in STEM. The young people that take part in the In2scienceUK programme are recipients of free school meals and have parents with no experience of higher education. According to the Social Mobility Commission, young people from low-income households are significantly less likely to progress to professional careers in STEM than their peers, with only 11% progressing to top-tier universities. In2scienceUK's mission is to enable those from underrepresented backgrounds to access the support and experience they need to progress and diversify the STEM sector.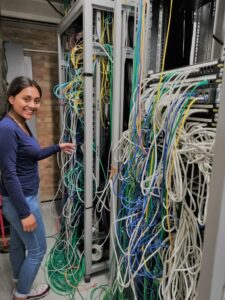 The Shortfall in STEM Skilled Workers
The United Kindom is facing a long-term skilled worker shortage across engineering and electronics. The Institution of Engineering and Technology Skills Survey 2021 concluded that 76% of companies with over 100 members of staff reported difficulties in recruiting professional staff with engineering qualifications. The lack of inclusion and access to research opportunities and training opportunities within the electronics sector is limiting the development of diverse leadership within the UK electronics industry.
By developing programmes in line with current industry shortfalls and working with local communities across the UK, In2scienceUK aims to deliver STEM engagement programmes that connect communities. The In2scienceUK Programme provides young people with relevant support and role models to further diversify the STEM sector and promote innovation.
Championing Social Mobility in STEM
In2scienceUK's mission is to increase the STEM pipeline and enable young people to access the support and skills they need to reach their potential. Young people that take part in The In2scienceUk Programme are significantly more likely to progress to higher education than their peers from the same economic background. In 2021, In2scienceUK was awarded The Queens Award for promoting social mobility through opportunity in light of high-quality work with young people.
In 2022, In2scienceUK supported over 600 young people to access the bespoke support they need to reach their potential. This year In2scienceUK aims to provide over 800 young people with STEM work placements and further opportunities. However, with more than 2000 young people applying each year, we need additional support from the STEM industry and research organisations. By working in collaboration with UKESF, we aim to expand the number of electronics and electrical engineering placements available to young people.
Support In2scienceUK
Every year In2scienceUK receives over 2000 applications from young people passionate about careers in electronics and electrical engineering. Click here to find out more about the In2scienceUK programme and how you can support it.
If you would like to support and host a cohort of young people and make a positive contribution to diversity, inclusion and social mobility in STEM, please get in touch with Luke Mckelvey, In2scienceUK's dedicated Development Manager, [email protected].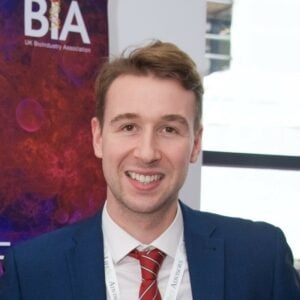 By Luke Mckelvey, Development Manager at In2scienceUK
---