In2scienceUK upskills young people from low income backgrounds by providing them with high quality careers guidance, STEM skills experiences and mentors.
In2scienceUK is working hard to address the STEM skills gap, and have created a four step programme aimed at disadvantaged young people from economically challenged backgrounds. At UKESF, we are happy to be supporting their mission, and asked them to write a blog post explaining more about what they do, and how you can support them too.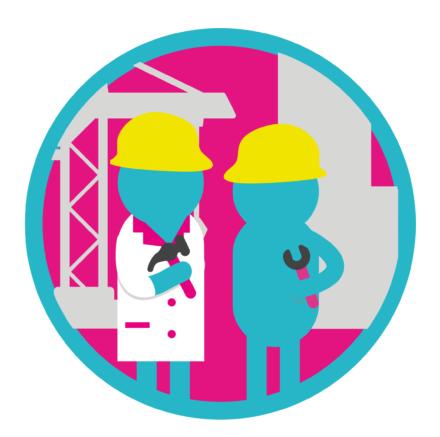 If the outbreak of Covid-19 has taught us anything, technology makes the world go round. A world without YouTube, social media and Zoom is unimaginable now more than ever. The modern world depends on manufactured electronics and innovative new technology to drive economic development and solve some of our most challenging global problems. The UK's electronic sector is genuinely dynamic and is a world leader in terms of creativity and innovation. However, the demand for capable, employable graduates is currently outstripping supply. Although careers in electronics offer exciting, world-changing and well paying opportunities, the UK is now facing a deficit of skilled workers, with 66% of employers in the electronics sector currently recruiting engineering and technology staff. This shortfall is why In2scienceUK and UKESF seek to address this predicament by supporting more young people to pursue a career in the field of electronics across the UK.
A 2019 Wiley Education Services study highlighted the pace of technological change as being one of the most frequently cited contributors to the skills gap problem. An interesting finding in that same study stated that the rapid evolution of digital technology means that many new skills are increasingly having to be acquired and updated "on the job". In2scienceUK upskills young people from low income backgrounds by providing them with high quality careers guidance, STEM skills experiences and mentors. By engaging with young people, we can ensure they are not left behind and prevented from reaching their potential.
The young people that take part in the In2scienceUK programme are from disadvantaged backgrounds in that they are recipients of free school meals, a key indicator of childhood poverty in the UK. The In2scienceUK programme aims to provide these young people with a better future by allowing them to participate in high-quality work placements, undertake actual world research with STEM professionals and benefit from supportive role models. This year In2scienceUK will be supporting 800 additional young people through the award-winning In2scienceUK programme thanks to UKESF. These young people have few opportunities but are highly passionate about progressing towards careers in the STEM sector. The programme will give these young people the confidence, skills and role models to realise their potential and understand career pathways in electronics.
Due to the outbreak of Covid-19, we are continuing to support young people through our bespoke digital learning platform. By partnering with In2scienceUK, you can help young people that have had their formal education significantly curtailed by the outbreak of Covid-19 and the restrictions on face to face education. To find out more, please see our In2scienceUK UKESF Proposal.
We share our impact and evaluation data with all our partners to show their contribution to diversity and inclusion in STEM. Our partners can become champions of diversity in STEM through a partnership with In2scienceUK and contribute to greater inclusion through collaboration. We aim to support greater diversity and inclusion in STEM by working with industry partners who aim to promote equality through collaboration to foster positive industry development.
Banner image © In2scienceUK
---