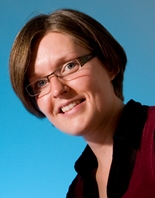 Job Title:
Senior Microelectronics Design Specialist
My degree
I studied for an MEng in Electrical & Electronic Engineering at the University of Bristol, spending my third year on an Erasmus exchange in Paris at Télécom ParisTech. After graduation in 2008, I came to work for STFC at the Rutherford Appleton Laboratory, where I joined the Microelectronics Centre.
Why I chose a career in science/engineering/technology
Although I enjoyed physics and maths at school, I chose engineering because I love the challenge of designing and creating things that solve problems. I specifically chose electronics because it is so pervasive – there are chips in everything around us, from the washing machine to the mobile phone, all the way up to massive particle accelerators like the LHC at CERN. The possibility of being able to say 'I helped make that' about something that everybody could identify was something that appealed to me a lot.
What I do do on an "average" day in my current job
The group I work in, the Microelectronics Centre, provides design guidance and assistance in the use of electronic design automation (EDA) tools to over 650 academic institutions throughout Europe. My experience is in analogue and mixed-signal integrated circuit design, but as I am responsible for managing all the tools from one vendor, covering a wide range of technologies and design styles, I need to have a good overview of the different areas.
So my days vary quite a bit. I might be travelling to a different country for meetings with colleagues and partners discussing new tools we'd like to offer to the universities to try and stimulate a particular design methodology, or writing training material to deliver to our users on one of our in-house courses. I might be working on a design example that demonstrates how to use the latest features in the tools we offer, or I'll be up in our training suite giving lectures and lab demonstrations. Often I'll be at my desk answering enquiries from one of our many users about how they can get the best out of the tools to meet their challenging design needs, or experimenting with the software to test its capabilities.
It's a rewarding job solving difficult problems and it's great to receive the emails that say 'we just taped out our chip, we couldn't have done it without your help'. It's interesting because of the diversity of technologies and designs I'm involved in, without being limited to a narrowly focused type of design. I am lucky to have unparalleled training, as staying at the leading edge is central to my ability to perform my job.
Outside of work
When I'm not working, I'm usually trying to cram in a bit of practice with the covers band that I play bass for, fixing my bike so I can go on a nice long ride, crashing through the woods at an orienteering event, or sharing a piece of cake with some friends.
View other engineer profiles
Rula
Junior Front-End Design Engineer, Blu Wireless
I never felt being a woman has disadvantaged me or held me back to become a Telecommunication Engineer. I am respected for my education, my contribution at work, and the value I add to the company as a junior engineer just as much as my male counterparts.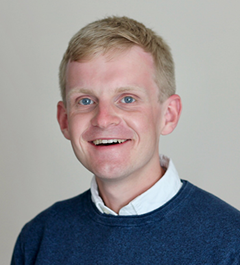 Ben
Physical Design Engineer
As a keen engineer, I have always enjoyed building things, and problem solving. I also enjoy computer science & programming and so I guess I chose to study Electronic Engineering because I wanted to learn how computers, chips, mobile phones really work from a practical perspective.
I would say that I chose Engineering because I have an interest in Electronics and love to see how things work