"EDA Solutions was an early voice and supporter of the initiative which became UK Electronics Skills Foundation (UKESF).  The foundation has proven itself as a catalyst and incubator for young electronic engineering talent in the UK.  As a small, successful part of the semiconductor design eco-system in Europe, EDA Solutions invests in young engineering talent and is proud of its association with UKESF."
Paul Double, Founder and CEO, EDA Solutions
Over the years, EDA Solutions has sponsored an impressive cohort of scholars through the UKESF Scholarship Scheme. Discover the journey, experiences, and thoughts of four EDA scholars and follow how UKESF has shaped and guided their careers to where they are now.
Henry Frankland – UKESF Scholar 2016
Henry studied at Cardiff University and found out about the UKESF Scholarship Scheme from a university lecturer. UKESF has given him access to a host of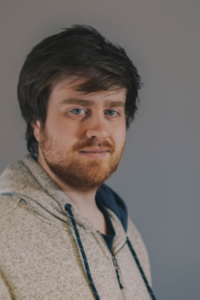 internship opportunities,
His favourite part about the internship was the breadth of work, there was never a dull moment as an intern at EDA, and there's no hiding in a company EDA's size.
He enjoyed being able to develop process design kits and having the chance to travel with work around Europe, to places like Budapest.
After graduating with a first class degree Henry joined EDA, his sponsor company. Starting off as a support engineer he has developed into a fully-fledged applications engineer dedicating himself to the success of customers using tools from EDA. Henry has worked at EDA for over five years.
James Mutumba – UKESF Scholar 2019
James studied at the University of Surrey and was excited to join EDA Solutions to realise his dream of working in the semiconductor industry.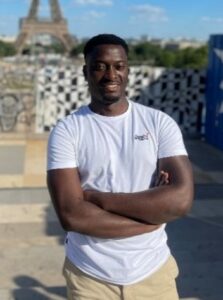 His favourite part about working at EDA was gaining the invaluable industry experience with great support from other employees and management.
After finding out about the scholarship scheme from talks by scholars at his university, James told us he was honoured to give several talks of his own as a scholar to increase awareness for UKESF.
UKESF was a very important part of James' professional journey, helping financially with a bursary from his sponsor company, providing opportunities to attend technical workshops as well as the real-world work experience during the internship year.
James joined AMD in 2022 as a design verification engineer.  He's one of a team developing wireless IP and digital front end sub-systems for AMD's 4G and 5G communication chipsets.  As a verification engineer he helps ensure their latest ASICs will work correctly once they are manufactured and deployed all over the world!
Airam Perez Guillen – UKESF Scholar 2018
Airam studied at the University of Manchester. In 2020, Airam was pipped at the post as runner up for Scholar of the Year but this was a credit to his academic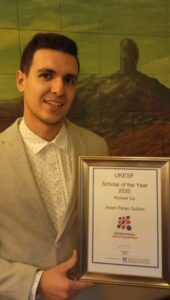 achievements and wider engagement in the field. This includes his personal commitment to inspiring the younger generation of engineers through his role as a STEM Ambassador.
After receiving this award, Airam said his ambition is to keep learning, sharing and contributing to help protect the environment and the world through technology innovation.
Making the world a better place in this way is a strong motivator for Airam's career in engineering after learning how much of a difference engineering can make for the environment.
It is evident that Airam is on track with this goal as he is now a PhD researcher at the University of Manchester, researching networks to understand, among other objectives, where more renewable energies can be deployed while at the same time limiting the impact to the stability of the electrical grid.
Herman Larsen – UKESF Scholar 2017
Herman studied at the University of York, graduating with a wealth of achievements and skills to show for it. Many of these skills developed through his 13 month internship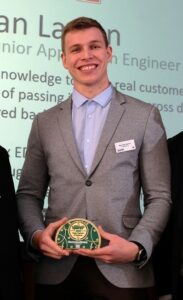 with EDA Solutions.
One of these achievements was recognition as one of the 2018 Electronics Weekly BrightSparks engineers. Herman received this prestigious accolade for his excellent work supporting clients for EDA. He impressed the judges with how quickly he became independent, demonstrating various distinctive attributes from an early stage. He often balanced work across various international time zones and sought out domain experts that would have otherwise not been spoken to.
Herman now works as a CMOS Image Sensor design engineer designing advanced CMOS Image Sensors (CIS) in STFC's Technology CMOS Sensor Design Group. The image sensors designed here go out to be used in highly specialised scientific and commercial applications.
Herman utilises his interests and academic training to complete tasks to the highest standard.  He relishes the challenge of technical problems and gets a real buzz from being part of technological advancement.  He continues to be part of UKESF, sharing his passion to help more young people into engineering.
"UKESF is a very valued organisation to EDA Solutions.  For over seven years now, UKESF has helped find high quality, very capable young engineers for our internship program.  With this article, I would like to applaud Stew Edmondson and his team at UKESF who are inspiring future generations of UK electronic engineers. Perhaps more importantly, I wish to recommend more UK based engineering businesses to add their support to UKESF.'"
Paul Double, Founder and CEO, EDA Solutions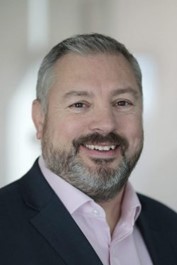 ---