Synopsys is the world's leading provider of solutions for designing and verifying advanced silicon chips.
Placement Location
Plymouth, Devon
Type of Placements Offered
• Summer placements • 12-month placements • 6-month MEng placements
Restrictions/Notes
Students in at least second year preferred
2023/24 Scholarships
To be confirmed
Who we are and what we do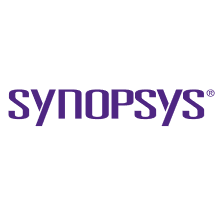 Synopsys is the world's leading provider of solutions for designing and verifying advanced silicon chips. Silicon Lifecycle Management (SLM) from Synopsys is an exciting new solution associated with the monitoring, analysis and optimization of semiconductor devices as they are designed, manufactured, tested and deployed in end user systems. SLM is based on two underlying principles: gather as much useful data about each chip as possible and analyse that data throughout the chip's entire lifecycle to gain actionable insights to improve chip and system related activities. The Synopsys SLM Platform provides insight into critical performance, functionality, reliability, safety and security issues for the entirety of a chip's lifespan. This enables the optimization of operational activities for all participants throughout the life of the SoC. Value from SLM will be realized by multiple teams including design, bring-up, test as well as the end users of systems incorporating these SoCs.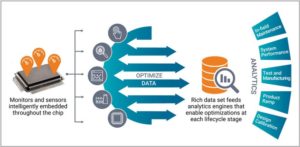 What you could be doing during your work placement
You will be part of a supportive team of skilled engineers developing leading edge in-chip monitors and sensors, targeting the most advanced node silicon technologies. There will be opportunities for undergraduates interested in digital IC design, digital IC verification, analogue and mixed signal IC design, circuit layout, chip test and hardware/FPGA design.
We aim to give scholars an immersion into a real engineering environment, working alongside experienced engineers on actual products. The aim is to develop the skills which cannot be learnt in the lecture theatre and support the scholar in becoming a well-rounded engineer.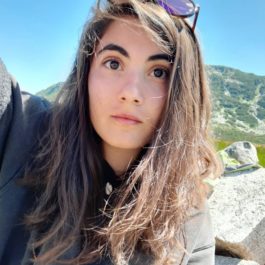 University:
University of Southampton
Degree Course:
MEng Electronic Engineering with AI
What appeals to you about Electronics?
Electronics provides me with freedom and flexibility as well as a never-ending source of new knowledge waiting to be acquired. The fact that it has such variety of applications means there is a complete freedom to choose a specific area and later on transfer to another – after all the underlying skills are the same: hard work, curiosity, and a desire to learn and create. By choosing to pursue electronics I knew I will never get bored and will always be able to find a new challenge to tackle.
Why did you want a scholarship with Synopsys?
At University we were given an IC design project that created more questions than answers for me, and made me want to learn a lot more about the IC design industry. When I was applying for placements, Moortec (now acquired by Synopsys) stood out to me as a semiconductor company working on in-chip monitoring and sensing at each stage of a chip's lifecycle. For me, this meant all my questions about the IC industry could be answered by experts in the field.
What also interested me was the fact that they were a relatively small company so this could allow me to work on a variety of projects with a wide range of teams, and thus expose me to the inner workings and structures of a business. I didn't expect to receive so much more than I was looking for. I got to work in a company with a brilliant culture encouraging work to life balance and being a well-rounded individual within an organisation with a clear vision. I worked with a friendly team of knowledgeable experts on an innovative product that helped Moortec to be acquired by Synopsys halfway through my placement.
The acquisition was the highlight of my placement, allowing me to experience working for both a small company and a large corporation that is at the forefront of innovation.
What type of work have you been involved with during your placement?
Maybe the biggest lesson I received during my placement was what happens during and after an acquisition. Before the acquisition, I was not aware of how often this happens during the career life of the average engineer, and I did not realise the tremendous work that goes into creating a smooth transition. Being able to experience my first instance of working for a company that is being bought by another in the safe position of an intern allowed me to observe the process more rationally and critically. During my placement, I was involved in variety of projects, ranging from hardware circuit prototyping to writing scripts and System Verilog code to aid with various tasks related to the transition from one company to the other. Due to the acquisition, I got the opportunity to use different types of version control systems, automation tools, and simulation software from different vendors I might have otherwise not gotten the exposure to.
What are your interests outside of work?
I like keeping myself busy and entertained and love trying new hobbies all the time. Every year I join a new club at university and so far, have taken up surfing, kitesurfing, breakdancing, basketball, climbing, skateboarding, powerlifting, and rowing to name just a few. I love spending my free time travelling and taking photos of my trips. My favourite trips involve getting lost in the mountains and wild camping with mates.
When at home, I like sketching and listening to rap. I am also currently trying to learn French and looking to start studying Norwegian after.
Meet one of our Engineers
Job Title:
Senior Analog Design Engineer
Why I chose my degree
From an early age, I always had interest in disassembling things and understanding how they worked. Electronic devices were those of biggest interest to me. I came to realise that you won't make a living by pulling things apart and you need to put them back together at some point or even better build something new and useful. This lead me into graduating with a degree in electronics and electrical engineering. I started my career with Synopsys, designing high speed I/O systems.
Why I chose Synopsys (previously Moortec)
I joined the company about one year ago. I was mainly interested in Moortec as it was a small yet fast growing company working on innovative products in the most state of the art technologies available such as 16nm and 7nm for a very wide range of customers across the globe. I have gained lot of new experience in a variety of areas. Problem solving and learning is part of the everyday design process.
My experience
My role as an engineer is working as part of the Analog design team developing and supporting high precision smart temperature sensors, voltage monitors, and process detectors. This involves the complete cycle of design, from specification to final product as well as silicon test chip data processing and customer support.