Renesas Electronics Europe (Bourne End)
After several months working in the team I was certain that engineering, and more specifically security, was what I wanted to do." Samantha, former Renesas Scholar & current Engineer / Security Analyst
Placement Location
Bourne End (Buckinghamshire) or Swindon
Type of Placements Offered
• 12-month placements • Summer and 6-month MEng placements also offered (following completion of a 12-month placement)
Restrictions/Notes
(1) Requires 12-month placement for 2024/25. Additional summer or 6-month MEng placements in later years also offered; (2) Candidates must specify which job/s they are interested in; (3) No first year students; (4) Students must have permanent right to work in the UK after graduation
Who we are and what we do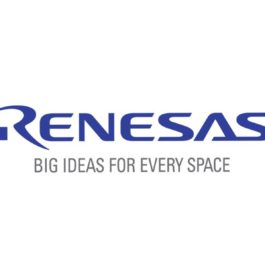 Renesas is working with leading-edge microchips and analog and power solutions. Focused on four key market segments, Automotive, Smart Home, Smart Factory, and Smart Infrastructure, Renesas guides people through their day whether at home, in their cars, at the office or factory, or elsewhere.
Renesas is currently ranked #1 in the world in the automotive semiconductor sector, concerning Microcontroller, showing the significant impact Renesas has made all over the world. Every newly manufactured car leaving the factory includes an average of eight Renesas microchips. Renesas products are also embedded in electric lighting, video streaming, and air conditioners; these are some of the products that enhance one's home life via the Smart Home. Typical Renesas products used in the Smart Factory include the communication controller and the capacitive touch sensor.
Renesas' technology enhances safety, convenience, and comfort every day, paving a path towards a better future. All Renesas products will impact one's life, making it easier and better.
Headquartered in Japan, Renesas was founded in 2010 with the merger of the three semiconductor divisions of NEC, Hitachi and Mitsubishi. With the integration of Intersil Corporation in 2017, more than 20,000 employees are contributing to Renesas operations, with offices and factories in Japan, Asia, Europe, North and South America. Overall there are 800 employees in Europe.
What you could be doing during your work placement
Successful candidates will join a development project team, meaning you will work alongside experienced engineers and contribute directly in a running commercial development. An assignment typically begins with a period of familiarisation under the guidance of a senior engineer. The size and complexity of tasks will increase for longer assignments and as your skills develop.
Assessment and Methodology project involve investigation and assessment of security countermeasures installed in leading edge devices, influencing the development of security devices and solutions within Renesas. Interns will also be involved in assisting the team with creation of internal security processes and procedures, device analysis and security penetration testing, algorithm benchmarking and demo board development.
Embedded system projects are related to the application of microcontrollers in the domains of Automotive (In Car Entertainment, Human-Machine Interface, Vehicle control, Vision), Consumer (Energy metering) and Industrial (Smart Energy Systems, Machine Control). Engineers develop software using C language, operating systems (e.g. LINUX) and design microcontroller boards to host the embedded software.
Software development tool projects cover the development of compiler and Integrated Development Environment using proprietary and open source technologies (e.g.ECLIPSE, C++, JAVA, GNU).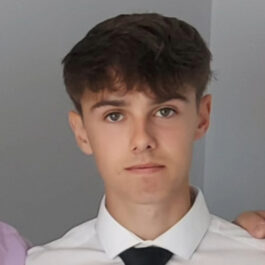 Sponsor:
Renesas Electronics Europe
University:
University of Birmingham
Degree Course:
BEng Mechatronic and Robotic Engineering
What appeals to you about Electronics?
Electronics is incorporated into almost everything around us, and the endless opportunities that it has to offer is something that appeals to me. Knowing exactly where you see yourself in the future is often something that aspiring engineers struggle with, so the huge breadth of fields offered with electronics has been eye-opening. With its profound impact on modern society, it's important to encourage young engineers to help be a part of the ongoing technological advancements, and to strive to achieve a more sustainable future.
Why did you want a scholarship with Renesas?
Whilst exploring the endless opportunities that electronics have to offer, I knew that the automotive industry was something I'd want to consider getting into post-university. With my interests surrounding automotive engineering and passion for programming, Renesas offered me a great opportunity to delve deeper into the world of embedded systems, whilst ranked #1 globally in the automotive semiconductor sector. The agile approach to projects, which was mentioned during my online interview, was another thing that stood out to me since it's a methodology I was familiar with and incorporated into previous projects of mine; breaking down projects into milestones, whilst maintaining continuous collaboration with the team/users is crucial for customer satisfaction. Despite Renesas being a global firm, joining the SPRE team (formerly known as ARM/SDK) meant that I'd be working alongside a small group of engineers, working more closely with my team on commercial development.
What type work have you been involved with during your placement?
Despite only recently starting my 12-month placement at Renesas, I feel like I've gained a greater insight into microprocessor hardware, and a better understanding of peripheral interfaces and operation, whilst working with the RZ/N1D microprocessor for the bare metal environment. My work thus far has been familiarising myself with the module tests for the RZ/N1D board and creating sample applications to run on it, as a way of developing my skills and understanding. Within my first month, I managed to get my name onto the main development branch, by correcting one of the existing test files.
What are your interests outside of work?
In my spare time, I enjoy keeping active, whether that's going to the gym, or playing football with some mates. I've always loved playing sports, so at university, I wanted to try something new, so joined the UoB Volleyball Society. The recreational sessions, alongside weekly socials, were a great way to meet new people and take a break from studies. Travelling has become a growing passion of mine, and I try to take the opportunity to visit new countries and try new things during my time off.
Meet one of our Engineers
Job Title:
Engineer / Security Analyst
How I started with Renesas
I started at Renesas through the UKESF scheme when I took part in 12-month placement working in the security evaluation team. I chose Renesas as my placement after talking to current students, and staff, during the interview process. When I was in the office for the interview everyone was friendly and I got a positive impression of the company, which contributed to me choosing Renesas for my placement year.
At the start of my placement I had no previous experience in the world of security and there was a steep, but enjoyable, learning curve. After several months working in the team I was certain that engineering, and more specifically security, was what I wanted to do after university.
My placement year was thoroughly enjoyable, and I was fortunate to be able to travel to several conferences around Europe as well as to travel to meet with service suppliers. The year really opened my eyes to what was possible through work and I was excited at the potential to continue after university.
My work with Renesas
Now that I have completed my degree, I have returned to the security evaluation team and it is my role to test the security of the devices that Renesas produces. We use several methods such as side-channel analysis and fault injection to validate the security requirements of the product. My work involves a lot of problem solving and includes programming in c, python, and java. I would strongly recommend anyone to undertake a placement year through the UKESF, and encourage prospective scholars to consider Renesas for their placement year.