Our unique technology platform delivers flexible integrated circuits that are thinner than a human hair PragmatIC
Placement Location
Sedgefield, County Durham
Type of Placements Offered
• Summer placements only
Restrictions/Notes
Must have interest in solid state device physics and device fabrication
2023/24 Scholarships
We are not offering any new scholarships this year
Who we are and what we do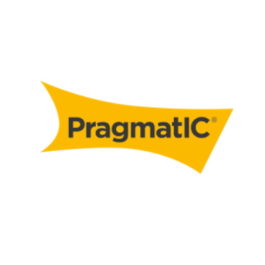 PragmatIC is a UK company that makes Flexible Integrated Circuits (FlexICs) with the following characteristics:
Ultra-low cost (Sub-cent) electronic circuits
Thinner than a human hair
Flexible and conformable
Durable and shock resistant
These circuits connect everyday objects to the Internet of Things:
The technology can be scaled up to trillions of items
The revenue opportunity is over $10 billion
Our revolutionary "fab-in-a-box" manufacturing model:
Capital cost is 100x lower than a silicon fab
Production cost is 10x lower than silicon ICs
The first line has been commissioned in the UK with one billion+ FlexIC production capacity
The company has approximately 85 employees based at two sites (Sedgefield, Co. Durham, and Cambridge).
What you could be doing during your work placement
The student will carry out studies during the placement to help further develop the complex processes necessary to manufacture our unique flexible ICs. Studies may include, for example: characterising thin metal and semiconductor film layers; optimisation of dielectric deposition; sub-micrometre patterning and etching. Students will work both within a cleanroom using sophisticated fabrication tools and microscopes, and in analysing test results from advanced electrical test equipment.
About our Engineers
PragmatIC employs a range of engineers, from highly experienced Silicon industry veterans with many years of high-volume IC manufacturing to recent graduates with strong backgrounds in the Physical Sciences and Electronic Engineering.